General Contractor, Project Manager and Custom Home Builder in Breckenridge, CO
A custom home or remodeling project is the best way to make your home truly unique, and you need a team you trust to bring your vision to life. Turn to the pros at Bluebird Custom Homes when you need a custom home builder that knows the area for your project in Breckenridge, CO.
1. Pre-Construction Phase
Preparing finances needed for the project
Finding a Log Home provider, Purchasing a Log Shell
with a desirable floor plan
Estimating of all the Job Costs
Hiring and securing Sub Contractors
2. Site Preparation
Clearing of the property and preparing the Building site
Adding a Driveway / Property Entrance
Installing the Well and Septic
3. Organize Utilities and Site Necessities
Temporary Electricity is brought to the property
Portable toilet
Storage for material if needed
Waste management decisions
4. "Breaking Ground"
Excavation
Initial Plumbing Groundwork
Concrete Footings and Foundation
Drainage systems and waterproofing of the foundation walls
Structural foundation work for a stone or masonry fireplace and chimney
Backfilling of the Foundation and Drainage Systems
5. Erecting the Log Shell
Building of subfloor and or lower frame walls
for a base of log package
Delivery of the Log Package to home site
Stacking of Log Walls with needed electrical if
necessary
Setting of second Floor Log Systems
Placing Log Roof Systems / Log Beams / Log Trusses
6. Dry in Closing of the Log Home Package
Framing needed for Second Floor, Roof System, and Dormers.
Interior wall framing and Stair framing
Sizing openings and framing of Bucks for Windows and Doors
Roof Coverings Metal / Shingles
Installing Windows and Doors
Fire Blocking / Building chases around ducting or where needed
7. Mechanical Systems
Plumbing

Gas Lines
Pressure Tank installation for well system
Hot Water Heater
Water Lines / Drains

Heating and Air Systems

Furnace / Boiler
Ducting / Heat Vents / In Floor Heating

Electrical
8. Rough In / Framing Inspection
All needed inspections on previous work to proceed
9. Interior Wall Finishes
Insulation
Drywall Installation
Interior Painting
Interior Staining
Chinking
10. Exterior Finishes
Decks / Exterior Stairs / Covered Porches
Exterior Trim
Window / Door trim
Fascia / Soffit
Dormer and basement walls Weather Proofing / Siding
Final Site Grading
Interior Finishes
Floor finishes and coverings
Cabinetry
Electrical fixtures
Appliance installations
Bathroom finishes
Interior trim
11. Final Building Inspection
Certificate of Occupancy
12. Final Home Owner Walk Through
All the time of planning and dreaming are now ready to be seen and enjoyed
Why Should You Choose a Custom Home Builder?
If you have purchased land with the intention to build a custom home, you need to ensure that you get the results you want, which requires a dedicated custom home builder. No matter how complex your dream home is, the team at Bluebird Custom Homes can help you visualize your home and make it a reality.
For example, by hiring the right custom home builder, you will get an experienced team. We have a team of builders, designers,l contractors, and project managers to ensure that everything runs smoothly for your home's construction. We can handle every step of the process so you do not have to worry about the details of hiring contractors and project managers.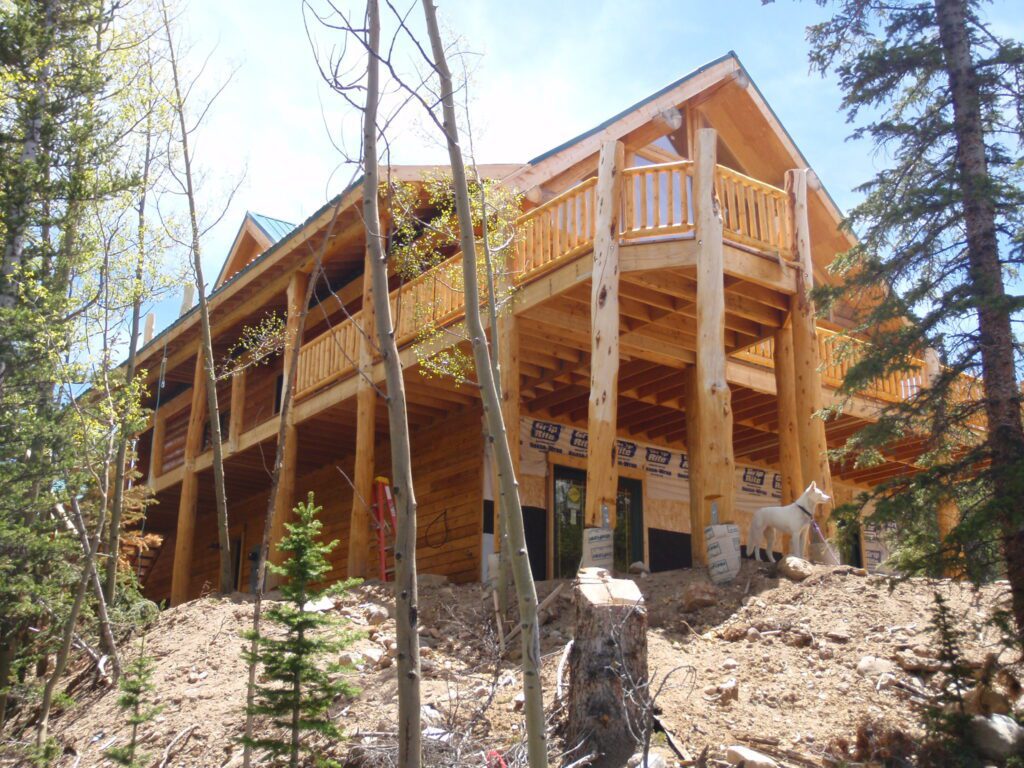 Why Choose Us?
Since 1998, Bluebird Custom Homes has provided high-quality building, remodeling, and landscaping services in the Breckenridge, CO, and summit county areas. Because we are an experienced custom home builder and the project manager for our projects, you can have peace of mind knowing that one team will oversee your project from start to finish.
Because of our 20-plus years of experience, we have great working relationships with other builders, vendors, and craftspeople throughout Park County, and we can put together the perfect team for your project and ensure that everything goes according to plan.
To learn more about our custom home builder services or schedule a consultation, give us a call at (719) 221-2242. You can also fill out our message form and we will get back to you. We look forward to working with you on your next project!