Reference To Building Your New Log Home Step By Step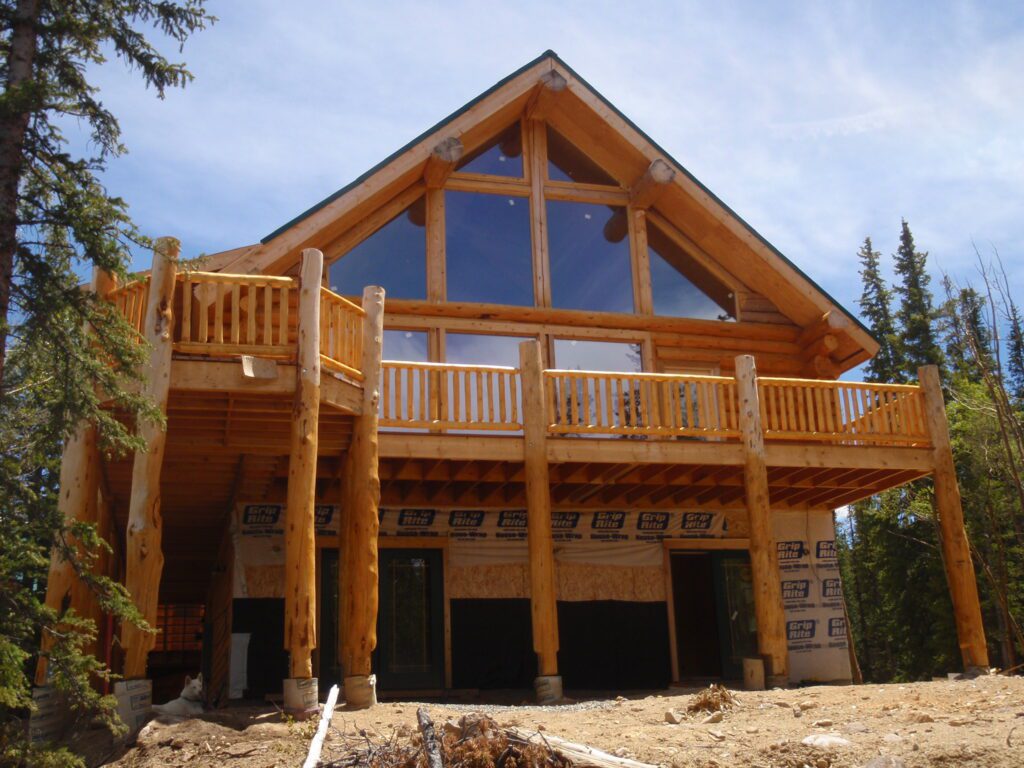 Building a Log Home can sometimes be a daunting task. Months or even years can go into the planning and the building process. Once complete, you will have a dream that has come true. With a new Log Home you and your family will enjoy for a lifetime!
There are many steps and multiple procedures for building a Log Home. This list provides a general reference of most procedures you will come across. More than likely there will be additional steps, and or changes with the order for which they're done. Being prepared for this process provides knowledge for what expect, and is also very helpful to keep everything on schedule. Here we will provide a great representation of what you should expect to complete your Log Home project.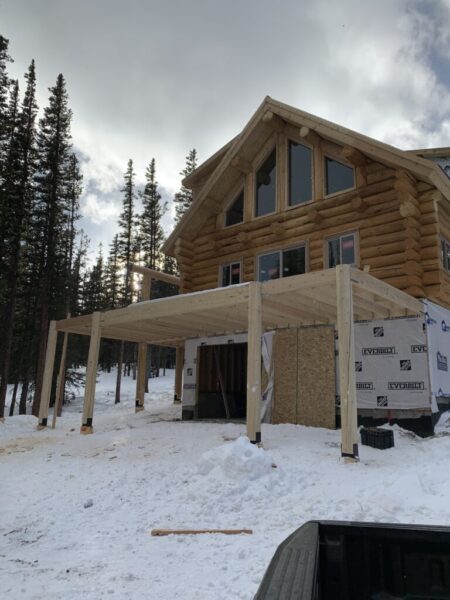 Every step will also have its own unique challenges that will come up and will need to be taken care of. Having a knowledgeable General Contractor to take care of project management allows the construction process to move smoothly. Helping organize and take care of everything that will need to be addressed.
Having a good relationship with your General Contractor will provide you a contact point for every step of the process, will allow you to know your Log Home project will be done efficiently, built in a timely manner, and with quality in every stage. All of which will bring peace of mind in the project for then homeowner.  The following step by step guide is a great representation of what will occur building your dream Log Home.
STEP BY STEP REFERENCE
1. Pre-Construction Phase
Preparing finances needed for the project
Finding a Log Home provider, Purchasing a Log Shell with a desirable floor plan
Estimating of all the Job Costs
Hiring and securing Sub Contractors
2. Site Preparation
Clearing of the property and preparing the Building site
Adding a Driveway / Property Entrance
Installing the Well and Septic
3. Organize Utilities and Site Necessities
Temporary Electricity brought to property
Portable toilet
Storage for material if needed
Waste management decisions
4. "Breaking Ground"
Excavation
Initial Plumbing Groundwork
Concrete Footings and Foundation
Drainage systems and waterproofing of the foundation walls
Structural foundation work for a stone or masonry fireplace and chimney
Backfilling of the Foundation and Drainage Systems
5. Erecting the Log Shell
Building of subfloor and or lower frame walls for a base of log package
Delivery of the Log Package to home site
Stacking of Log Walls with needed electrical if necessary
Setting of second Floor Log Systems
Placing Log Roof Systems / Log Beams / Log Trusses
6. Dry in Closing of the Log Home Package
Framing needed for Second Floor, Roof System, and Dormers.
Interior wall framing and Stair framing
Sizing openings and framing of Bucks for Windows and Doors
Roof Coverings Metal / Shingles
Installing Windows and Doors
Fire Blocking / Building chases around ducting or where needed
7. Mechanical Systems
Plumbing

Gas Lines
Pressure Tank installation for well system
Hot Water Heater
Water Lines / Drains

Heating and Air Systems

Furnace / Boiler
Ducting / Heat Vents / In Floor Heating

Electrical
8. Rough In / Framing Inspection
All needed inspections on previous work to proceed
9. Interior Wall Finishes
Insulation
Drywall Installation
Interior Painting
Interior Staining
Chinking
10. Exterior Finishes
Decks / Exterior Stairs / Covered Porches
Exterior Trim

Window / Door trim
Fascia / Soffit
Dormer and basement walls Weather Proofing / Siding

Final Site Grading
11. Interior Finishes
Floor finishes and coverings
Cabinetry
Electrical fixtures
Appliance installations
Bathroom finishes
Interior trim
12. Final Building Inspection
Certificate of Occupancy
13. Final Home Owner Walk Through
All the time of planning and dreaming are now ready to be seen and enjoyed