The Best Home Addition Trends in 2023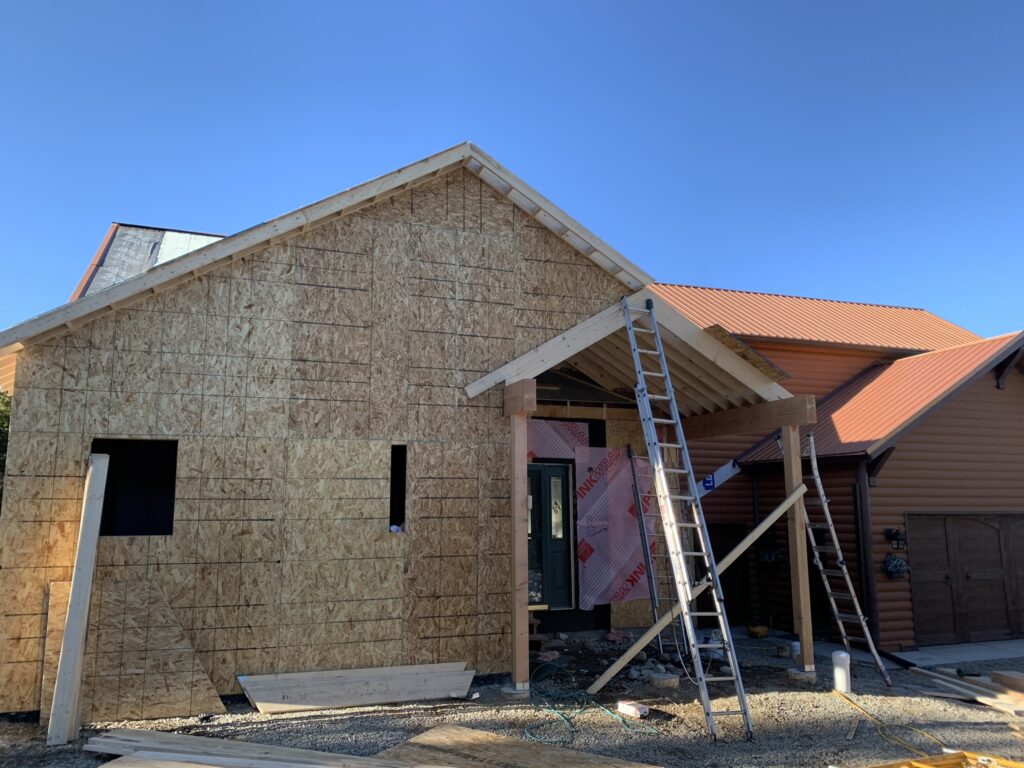 As we step into 2023, the world of home design and construction is abuzz with innovative ideas and exciting trends. Among these trends, home additions stand out as a popular choice for homeowners looking to enhance their living spaces.
This article discusses the latest trends for home additions in 2023. These trends include bigger kitchens, home offices, and adding a second floor. If you work with Bluebird Custom Homes, we can help turn your home addition ideas into reality.
Multi-Functional Spaces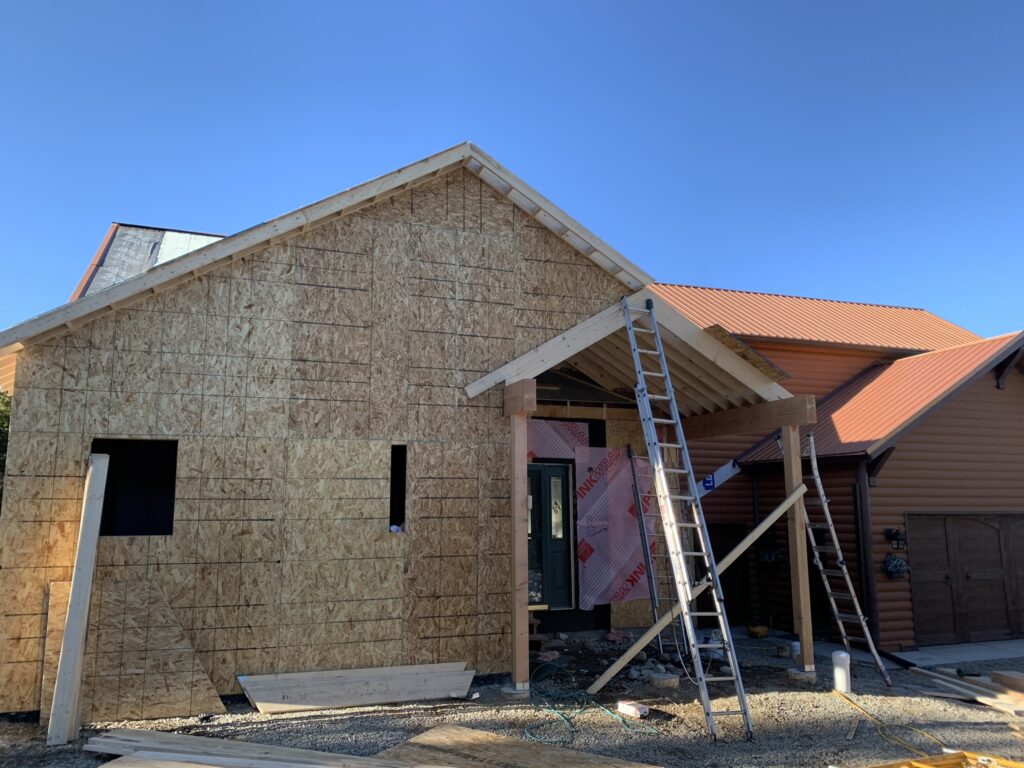 In the era of remote work and flexible lifestyles, homeowners are seeking multi-functional spaces that adapt to their evolving needs. Home additions are now designed to serve as home offices, gyms, playrooms, and more. Bluebird Custom Homes can create versatile spaces that seamlessly transform to meet your family's requirements, maximizing your home's potential.
These multi-functional spaces are designed with flexibility in mind. For instance, a home office can easily be converted into a guest bedroom when needed, thanks to the inclusion of a comfortable pull-out sofa or a wall bed. This adaptability ensures that your home addition remains practical and relevant for years to come.
Larger Kitchens
The kitchen has long been the heart of the home, and in 2023, homeowners are taking it to the next level. Larger kitchens are a notable trend, with home additions expanding to accommodate spacious and functional culinary hubs. Bluebird Custom Homes can help you create the kitchen of your dreams, complete with ample counter space, storage, and top-of-the-line appliances.
Open-concept designs are often favored, connecting the kitchen seamlessly with dining and living areas. This design approach fosters a sense of togetherness and ease of entertaining, making it perfect for family gatherings and social events.
Outdoor Living Spaces
Incorporating the outdoors into your living space has been a growing trend, and it's set to continue in 2023. Homeowners are looking to create inviting outdoor additions such as covered patios, screened-in porches, and outdoor kitchens. These additions expand your living area and provide a relaxing retreat for outdoor gatherings and leisure.
We can help you design and construct these outdoor living spaces with the latest trends in mind. Features such as outdoor fireplaces, comfortable seating arrangements, and eco-friendly landscaping can turn your backyard into a tranquil oasis. Additionally, integrating technology, like outdoor speakers and lighting control systems, enhances the functionality and ambiance of your outdoor living space.
Second-Floor Home Additions
Adding a second floor to your home is a significant trend, allowing homeowners to increase living space without expanding their property's footprint. Adding a second floor can provide you with more rooms, a workspace, or a place for fun. It will give you the space you need.
We excel at seamlessly integrating second-floor additions with your existing structure. This ensures that the new space feels like a natural extension of your home, both in terms of design and functionality. From spacious master suites to versatile guest bedrooms, the possibilities are endless with a second-floor addition.
Energy Efficiency
Sustainability remains a priority for many homeowners. Energy-efficient home additions are becoming increasingly popular. We are integrating sustainable design features, such as solar panels, high-efficiency insulation, and energy-efficient windows, into home addition projects to reduce environmental impact and lower utility bills.
Homeowners are also focusing on passive design strategies, which maximize natural lighting and ventilation while minimizing energy consumption. Smart thermostats and automated shading systems are incorporated to control indoor temperatures efficiently. These eco-friendly additions not only benefit the environment but also lead to long-term cost savings.
Open Concept Living
The open-concept floor plan trend shows no signs of fading. Many homeowners opt for home additions that seamlessly blend with the existing layout, creating spacious and cohesive living areas. Open-concept designs foster a sense of unity and flow within your home, making it perfect for entertaining and family gatherings.
We can assist in knocking down walls and reconfiguring spaces to create the open living areas you desire. They can also incorporate design elements like vaulted ceilings, large windows, and sliding glass doors that enhance the feeling of openness and connectivity with the outdoors.
Luxurious Bathrooms and Spas
Luxury bathrooms and spa-like retreats are in high demand for home additions in 2023. Homeowners are transforming standard bathrooms into serene sanctuaries with features like oversized showers, soaking tubs, heated floors, and custom vanities. We can help you create the ultimate bathroom oasis tailored to your preferences.
Incorporating natural materials like stone and wood, along with modern fixtures and smart technology, can elevate the spa experience within your home. Lighting design and ambient sound systems are also key components in creating a tranquil atmosphere.
Smart Home Integration
The rise of smart home technology continues to influence home additions. Homeowners are investing in the integration of smart home systems to control lighting, security, climate, and more. At Bluebird, we can seamlessly incorporate these technologies into your home addition, enhancing convenience and security.
Smart home features can include voice-activated lighting and appliances, remote-controlled thermostats, and advanced security systems with real-time monitoring. These integrations not only enhance your daily life but also increase the value and appeal of your home.
Aging-in-Place Solutions
As the population ages, the need for accessible home additions is on the rise. Homeowners are opting for aging-in-place features, including wider doorways, no-step entries, and accessible bathrooms, to accommodate family members with mobility challenges. Our home addition designs can prioritize both style and accessibility.
These additions often incorporate features like curbless showers, grab bars, and non-slip flooring to enhance safety and convenience. Additionally, lever-style door handles and smart home devices can make daily tasks easier for individuals with limited mobility.
In-law Suites and Multi-Generational Living
Multi-generational living arrangements are becoming increasingly common, with homeowners adding in-law suites or separate living quarters to accommodate extended family members. These additions provide privacy and independence while fostering family togetherness. We can design functional and attractive spaces that meet the needs of all generations under one roof.
In-law suites often include a private bedroom, bathroom, kitchenette, and living area. These spaces can be connected to the main home or designed as standalone units with separate entrances. The flexibility of these additions makes them ideal for accommodating aging parents, adult children, or guests.
Conclusion
2023 is an exciting year for home additions, with a variety of trends that cater to diverse lifestyles and preferences. Bluebird Custom Homes can help you create a versatile home office, outdoor oasis, sustainable living space, or luxurious bathroom. We have the expertise to bring your vision to life. By staying informed about the latest trends and collaborating with Bluebird professionals, you can transform your existing home into a modern masterpiece that suits your needs and enhances your quality of life.