A Comprehensive Guide to Building Custom Homes in Breckenridge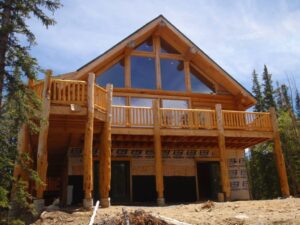 Building your dream home can be an exciting process, but it also comes with its own set of challenges. For custom homes in Breckenridge, one such challenge is navigating through the local building codes and permits. Understanding these codes is crucial to ensure your home meets all the necessary regulations and standards, providing you a safe and comfortable living environment.
In this article, Bluebird Custom Homes will guide you through the intricacies of building codes applicable to custom homes in Breckenridge, and how you can smoothly navigate this process.
Why Are Building Codes Important?
Before we delve into the specifics for Breckenridge, it's worth understanding why building codes matter. These codes are developed to protect the health, safety, and welfare of residents. For custom homes, these regulations ensure your home is constructed to the highest quality and safety standards.
Key Building Codes for Custom Homes in Breckenridge
In Breckenridge, building custom homes involves adhering to the local building codes that align with the unique conditions of our region. These can range from codes related to the foundation, structural integrity, insulation, roofing, to fire safety, among others.
Building custom homes in Breckenridge often means taking into account the area's specific geographic and climatic conditions. For instance, homes here must be built to withstand heavy snow loads. Therefore, your construction plans need to factor in snow load calculations that meet or exceed local code requirements.
Understanding the Permit Process
Alongside adhering to building codes, you also need to understand the permit process for custom homes in Breckenridge. The town's Planning and Building Department oversees the issuance of permits. Here's a simple breakdown of the steps involved:
Pre-application Conference: A meeting with the Planning Department staff to discuss your project and understand the required documentation.
Submit Application: Submit your application along with required documents such as site plans, architectural plans, structural plans, and more.
Review Process: The department will review your application to ensure it complies with all applicable codes.
Approval and Permit Issuance: Once approved, a permit is issued and construction can begin.
Choosing the Right Contractor for Your Custom Home in Breckenridge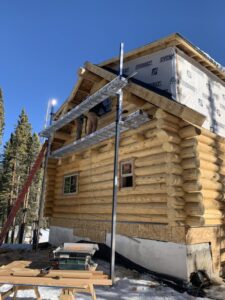 Navigating building codes and permits can be complex. Hence, choosing an experienced and reliable general contractor is key to a successful project. A good contractor will guide you through the entire process, helping you understand and comply with the local building codes and navigate the permit process.
In conclusion, understanding and complying with the local building codes is a fundamental part of building custom homes in Breckenridge. By partnering with a reputable contractor and gaining knowledge of the codes and permit process, you can ensure your dream home is built safely, compliantly, and to the highest standards.
At Bluebird Custom Homes, we're committed to guiding our clients through this process, making their dream of owning custom homes in Breckenridge a reality. To learn more about how we can assist you in building your dream home in Breckenridge, feel free to contact us today!